Don't just take my word for it!
Some kind words from some of my amazing clients   🙂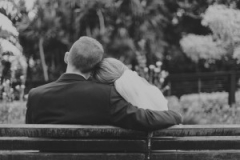 "We were so incredibly excited to open our cute, wooden, USB box from Russ Benning Photography.
The way he captured our wedding was exactly what Daniel and I were hoping for. Moments that are over in the blink of an eye, are now lasting, incredible, memories. Our guests were impressed by his relaxed, but professional style displayed on our wedding day. The candid approach to our individual shots with the bridal party, were a lot of fun and we were not made to do ridiculous, staged poses that didn't suit our personality. To sum it all up… we are stoked with our wedding photography and would highly recommend Russ to anybody."
– Emma and Daniel Smith, Wedding October 2015
To check out the blog click here.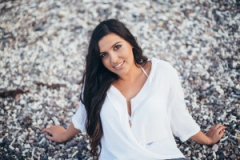 "Many thanks to this creative talent! Not only does Russ Benning photography exceed your highest expectations, but his love and passion for what he does shows in all of his work. My family and I were so overwhelmed and blessed by our family photo shoot finals.. Not to mention the entire day of shooting was amazing! This man captures moments and creates magic… Thank you for doing what you love Russ and sharing it with the world x"
– Tahlia Tabone, Family Portrait Session March 2015
To check out the blog click here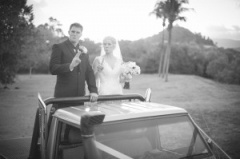 "From the moment my husband & I first met Russ, we instantly knew we had found our wedding photographer! It wasn't just his amazing photography skills that caught our attention but just how down to earth and funny he was! We could really see ourselves having so much fun with him on our wedding day which was really important to us as we wanted to feel comfortable in front of the camera. Russ was such a gem to work with and to say we were blown away with our wedding photos is a huge understatement!!! Russ listened to what we wanted and delivered exactly that. We were so grateful we had the opportunity to work with Russ and will definitely be using him again in the future! Russ, you truly are so very talented, thank you!!"
– Christie-Lee and Jeff Ingrey, Wedding 10.10.2014
To check out the blog click here
"We contacted Russ for our wedding specifically because he had a different style and wasn't part of the "Whitsundays Wedding Machine." He was so easy to work with and we trusted him to just do his thing on our big day. Needless to say, we were not disappointed. Blown away with the results and wound up making a friend in the process. Amazing, thank you. xoxo H&S"
– Heather and Steve Knight, Wedding 19.7.2013
To check out the blog click here